Jambo Jambo African Restaurant
Welcome to Jambo Jambo African Restaurant serving Sydney with delicious Ethiopian cuisine. Enjoy a variety of chicken, beef and vegetarian dishes.
View Menu
Reservation
Joseph first opened Jambo Jambo in Crows Nest in 2012 to share his passion for Ethiopian food and deep love of culture to Sydneysiders. When he moved to Glebe in 2018, his regulars continue to come and enjoy his food. He makes sure that the dishes are authentic to the true flavours by using spices and ingredients imported from Ethiopia.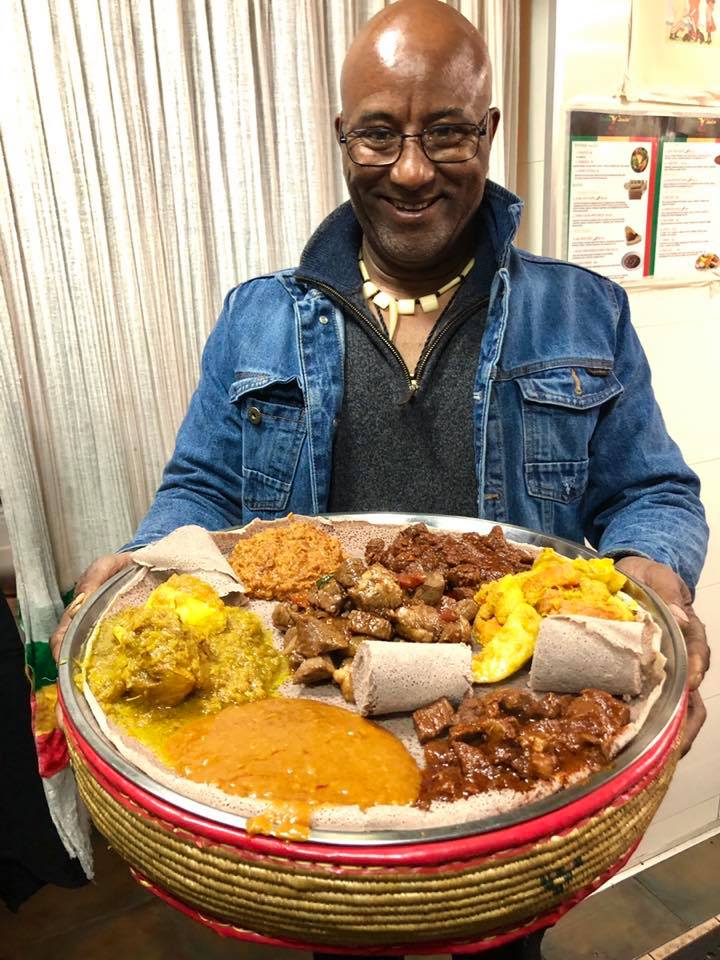 Ethiopia has a culture that stands apart from all the nations around it in every way, and that includes food. Ethiopian food is not only some of the most diverse on the continent, but also totally different to any other cuisine you may have encountered.
Whether it's the spices joyfully bringing a tear to your eye or the slightly tart taste of the spongy injera (thin flat soft bread that accompanies most Ethiopian meals) sending your tongue into convulsions, Ethiopia's culinary offering is utterly unforgettable.
Ethiopian food is eaten with hands and it is tradition to share and socialise, referred to as eating from a communal plate. You eat by tearing off a piece of injera, using it to grab some wot (stew), and putting it directly in your mouth.
Breaking bread together, sharing a platter and eating with your hand are considered to be key to building and maintaining social bond amongst family members, friends and colleagues, permitting for deeper conversation and connection.
Sharing a platter builds automatic social bond allowing you to get closer in space, permitting for deeper conversations and connection.
Pastry filled with lentils, onions, green chilli and garlic.
Minced topside beef mixed with hot Ethiopian chilli, mitmita, and spiced butter, served on lettuce cups.
Tender chicken leg marinated in lemon sauce with special homemade spices. Chicken is then stewed for hours in onions, garlic, ginger and berbere. Served with boiled egg.
Chopped collard greens simmered in a mild sauce of oil, onion, garlic, ginger and blend of herbs.
Ethiopia is also known to be the first coffee arabica exporter in Africa and is currently the fifth largest coffee producer in the world.

"Hands down the best Ethiopian Food in Sydney! Don't take my words, go check it out yrself, dine in or takeaway… they carter to meat lovers and vegans!!"
Merv

"Fabulous food & flawless service"
"
Joseph is very friendly and gave information about food. He provided the best service and experience ever. We will come back to eat more.
 "
Shekhar

"Another successful experience"
"Food was extremely high quality and cooked with care. Staff were friendly and explained the cuisine well. Would definitely go again."
Kyle

"Service was amazing, food was super tasty, really fun interactive dinner experience… give it a try if you're ready to get your hands dirty! Can't wait to come back!!"
Klara
A collection of recipes, updates and events from Jambo Jambo.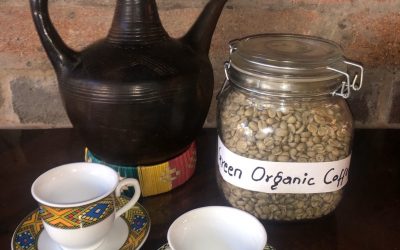 Have you tasted our Ethiopian Konga natural Yirgacheffe yet? We think it's rather special. It's even been compared to "a hoppy IPA". It boasts a heavenly fruited dry fragrance with vanilla sweetness. The wet aroma is sweet like honey and the cup has notes of fresh hay...
TUES – SUN
6:00pm – 11:00pm

Drop Us a Line
Looking to make a booking? Just want to hi?